"

Im plannin, to keep my brand expandin' take flights, see sights, outlandish"
— Kaseek Ortiz - Chi Chi
BIO
Hailing from the streets of Fitchburg Massachusetts, Hip Hop recording artist Kaseek Ortiz began hitting the ground running with music during his teenage years; a period of time where he decided to take action on behalf of his influences and love for music that he has harbored his entire life. 
Ortiz began to write poetry and rhymes as a foundation to finding his niche of his own sound and aspirations of bringing music to his life on a larger scale. In his teenage years, he slowly began saving money to purchase equipment. Transitioning into his adult life, Ortiz hit rock bottom. Homeless living on the streets, fueled the fire behind his lyrics. Kaseek found himself rocking the stages alongside Hip Hop legends DMX, Cassidy and more. During this time, the up & coming Artist also performed on behalf of charitable events such as Breast Cancer Awareness and Toys for Tots. 
Since his inception as a recording artist, Kaseek Ortiz released 4 mixtape projects. Paving the way and preparing him for his soon to be released "Long Story Short" EP. 
His first single, "Absurd", was released in September 2017. More singles, as well as a debut album, will follow shortly after. Be sure to keep up with Kaseek by connecting with him through Social Media and Music Streaming platforms for News, Music, Events, Shows, and more as his music career continues to manifest.
The Album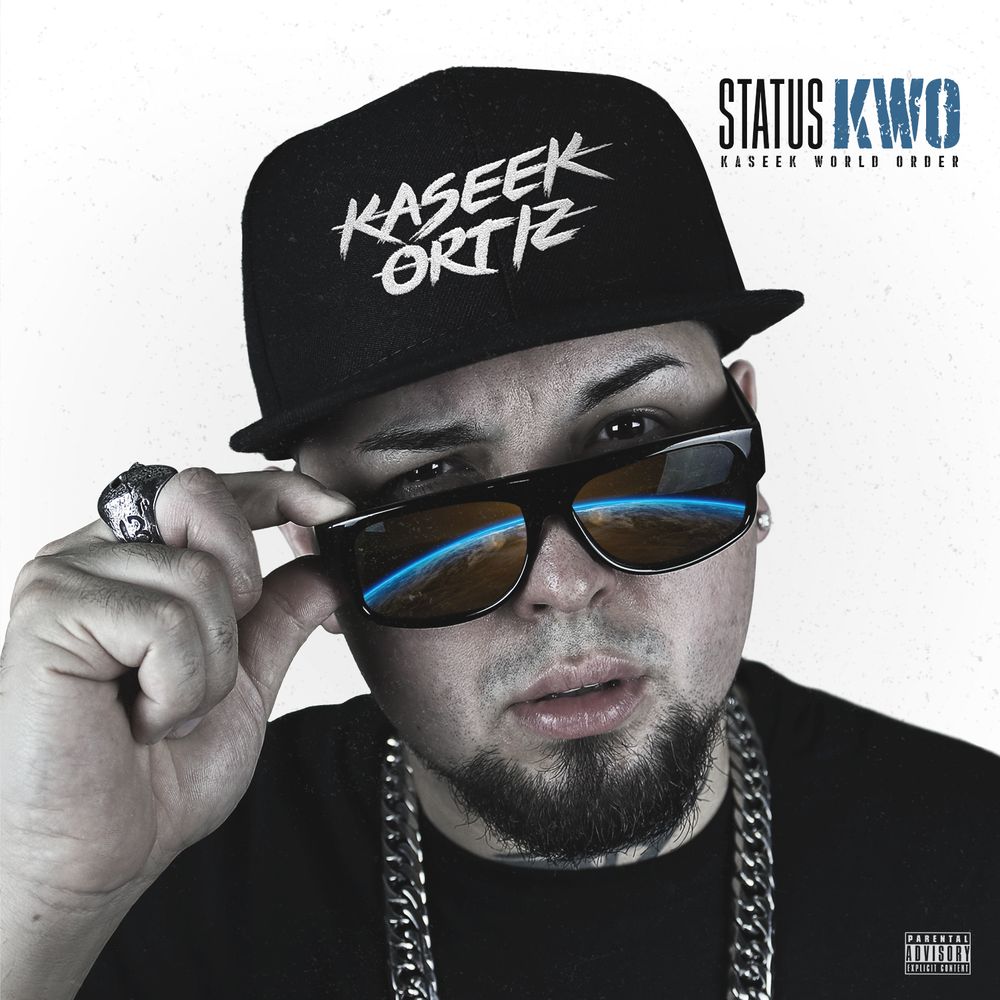 Status KWO
Kaseek Ortiz
Kaseek Ortiz official album "Status KWO" (Kaseek World Order) was released July 13, 2018 and is featuring artists King ISO, Bizzness, Twisted Insane, Stephon Unique Najee and more! Also with unique production from Jay G P bangz (Mozzy), All Steezy (Meek Mill), Demolish (Tech N9ne) to name a few! Status KWO can be found on all major streaming distributors such as Spotify, Tidal, Google Play, Apple Music, YouTube, iTunes, Amazon and more! 
Photos